Overview of MGPS
Marine fouling and bio-fouling commonly occur in Seawater circulation systems.
This involves the Establishment of marine plants and animals, and bacterial growths.
These fouling organisms enter the system in microscopic and macroscopic form, e.g. Larvae and spats,
settle and develop into adult forms wherever favorable environmental condition exist.
Simple installation.
Pressure tested safety cofferdams
Reliable, automatic operation with minimal attention from the crew.
Complete protection against bio-fouling.
Reduced corrosion.
Minimal power requirements.
Modular electronic control panel using one module per flow line.
Easy system expansion by adding modules.
Anode save feature controls current to the anode based on there being or not being flow in the pipeline. This considerably increases anode life when flow is intermittent.
Cu Anode : ANTI Fouling
Preventing settlement of marine micro organism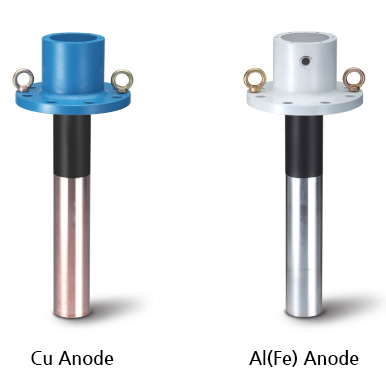 Al(Fe) Anode : ANTI Corrosion
Preventing corrosion of sea chest and pipe line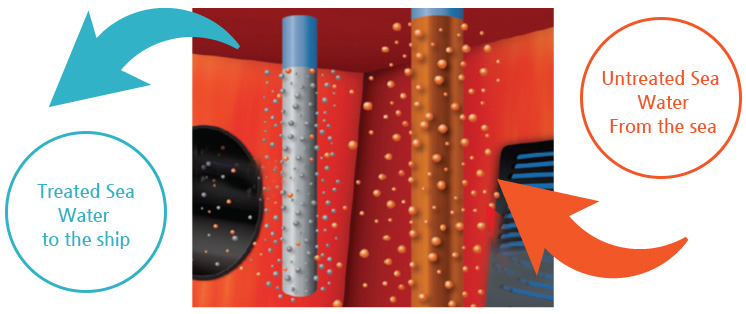 Installation on Sea Chest

Installation on Strainer

Reaction Tank Type