Overview of SED SYSTEM
Shaft Earthing Devise consist of Potential monitoring panel, Slip ring of silver/copper alloy, High purity silver graphite Brushes, Brush holders and installation accessories. Shaft Earthing Device is installed on the intermediate propeller shaft and provides full cathodic protection to the Propulsion shaft.

Operation
The millivolt meter normally reads 300mV full scale.
If readings are over 80mV, alarm output.

Clean the surface of slip-ring and the contact face of brush with a clean cloth.
The millivolt meter will read "0" when shaft is at rest because of the current entering the propeller will return to the hull through the bearing and turbine reduction rears.

A millivolt meter reading of "0" when shaft is turning at sea indicates a faulty millivolt meter installation. Checks for connections of all the terminals and tightness of all the fittings are required.
Maintenance
This grounding assembly should be checked every seven days for cleanliness.

If there has been a build-up of oil on the slip-ring face this should be removed with a degreaser. Inspect and clean the brushes and brush holder to prevent blocking from dirt. Inspect the brush copper leads(pig tails) to ensure they have not become loose or corroded.

The brush wear-down should be noted and the compression of the hold-down springs on the brushes should be adjusted to ensure good electrical contact.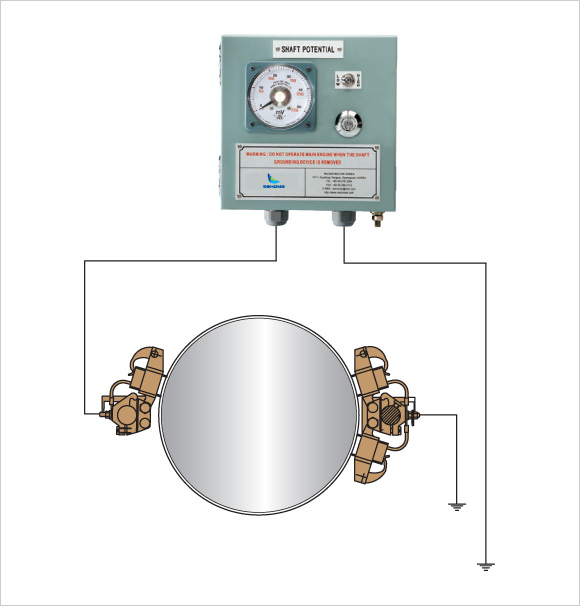 Analog Type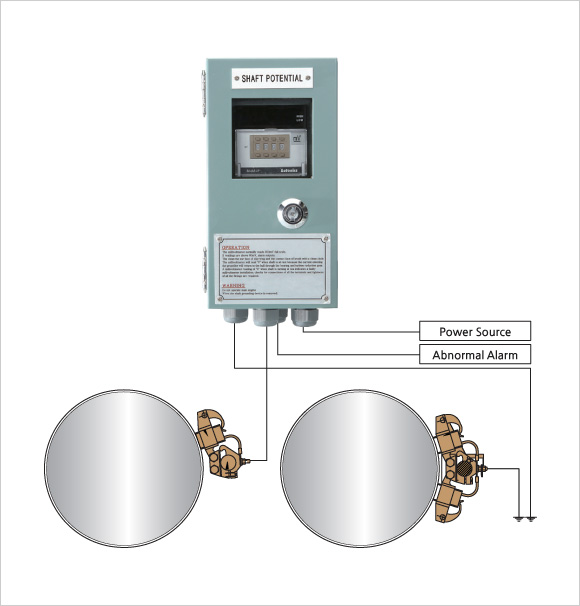 Digital Type